Who´s Oscar Diaz and why are all the Police Agencies and businesses in Canada are talking about him?
We Are The IT Services Industry's Leading. We specialize in Police Agencies, Law Firms and NGOs, providing a unique technological attention focused on your needs and requirements.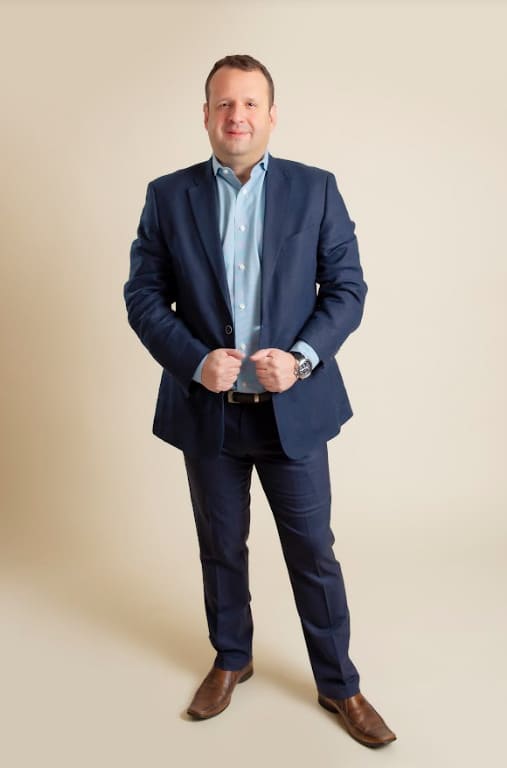 Our CEO and Founder, Oscar Diaz, has been serving Calgary area businesses for over 11 years, specializing in helping Canadian Police Agencies, Law Firms and NGOs with all their IT services support needs. Oscar and his team have worked to help over 35 small businesses to integrate technology into their business to maximize growth and opportunity and protect them from online threats.
In the case of Police Agencies, They must submit some requirements every two years to comply with RCMP Royal Canadian Mounted Police IT policies called NCACR, and they are constantly struggling with that. We work to help them to be up to date with those requirements and all their IT services support needs. In Western Canada we are the only company working on it.
Cybersecurity is a priority to us and should be in every business. Small businesses don't fully understand why they have to be careful about cybersecurity risks and think they won't be affected because they are small this is a big mistake. Because of that, we work from the beginning to create awareness about it and making affordable to SMB owners.
At Tecbound we take it a step further. While other companies want to make businesses more dependent, so they never leave, "I want my clients to have the ability to switch to another company without a major problem in addition to his hands-on experience working with IT business owners", Oscar runs a phenomenally successful and profitable services business himself. Unlike many consultants he can speak from real-world experience in IT services support needs mastering a niche, building a "dream team" of colleagues (staff) and creating a loyal and reliable client base.
Oscar Diaz Has Been Featured On 580+ Publications Including​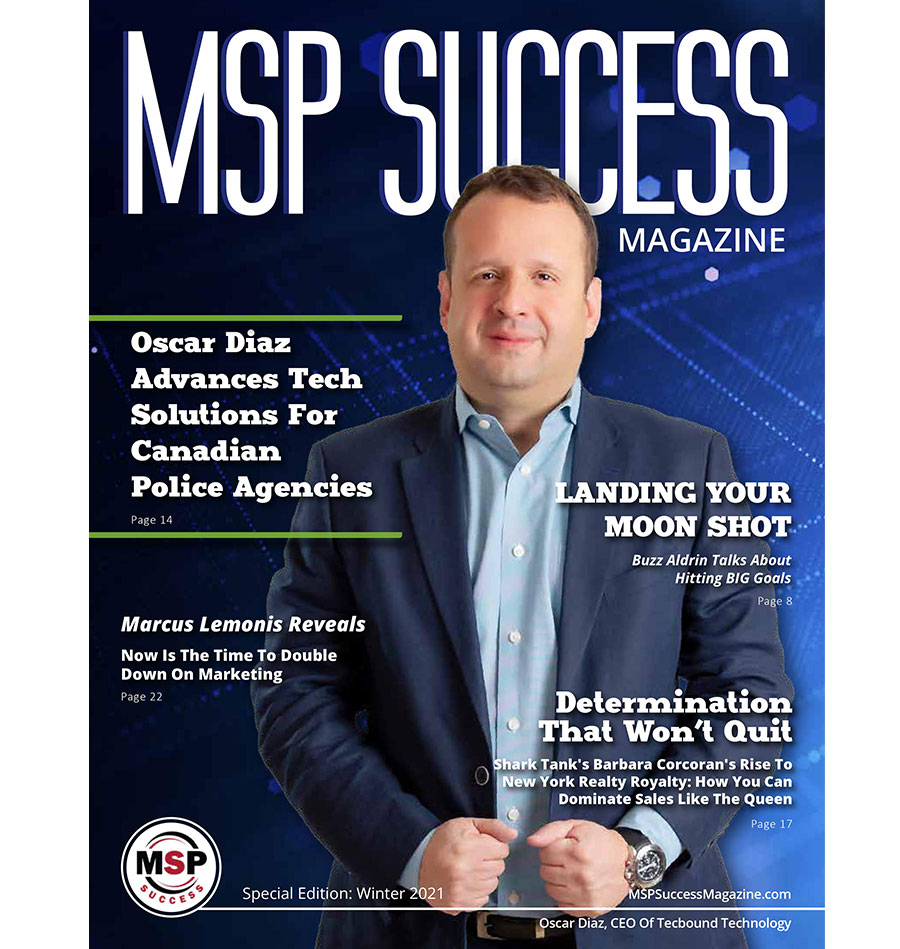 At Tecbound Technology we proactively assist companies in this major IT upheaval by providing comprehensive and tailored IT solutions that are effectively secured for the cloud environment. We have been facilitating cloud technology for our customers since 2011, when the cloud was just in It´s infancy.
Today, we have incorporated cybersecurity into our IT offering in such a way that we guarantee full transparency to our customers. All those customers who are not familiar with cybersecurity can fully rely on us for their IT needs, with a full security stack behind the scenes to protect the network and It´s users. With each new customer, we strive to understand your business case, your requirements and your current and future goals. Based on the accumulated knowledge the company formulates an IT strategy that supports the individual needs of each of our clients with cybersecurity in mind.
The immense value of the services we offer at Tecbound, was demonstrated when we worked in partnership with Canadian Police Agencies to help them comply with the regulatory framework necessary for their operation. The agencies plagued by outdated IT practices and an outdated approach to cybersecurity asked us for support. After conducting an assessment of the Police Agencies plans and requirements, we prepared a strategy to help them achieve their future goals and enable them to acquire the certificate of compliance.
With Tecbound Technology's extensive experience and track record, our clients can rest assured that all of their IT needs, including their top cybersecurity concerns are covered.
Tecbound´s Technology Mission is to build a community of Success-Minded entrepreneurs that inspires excellence, encourages collaboration and expands the capacity of all members to achieve great things.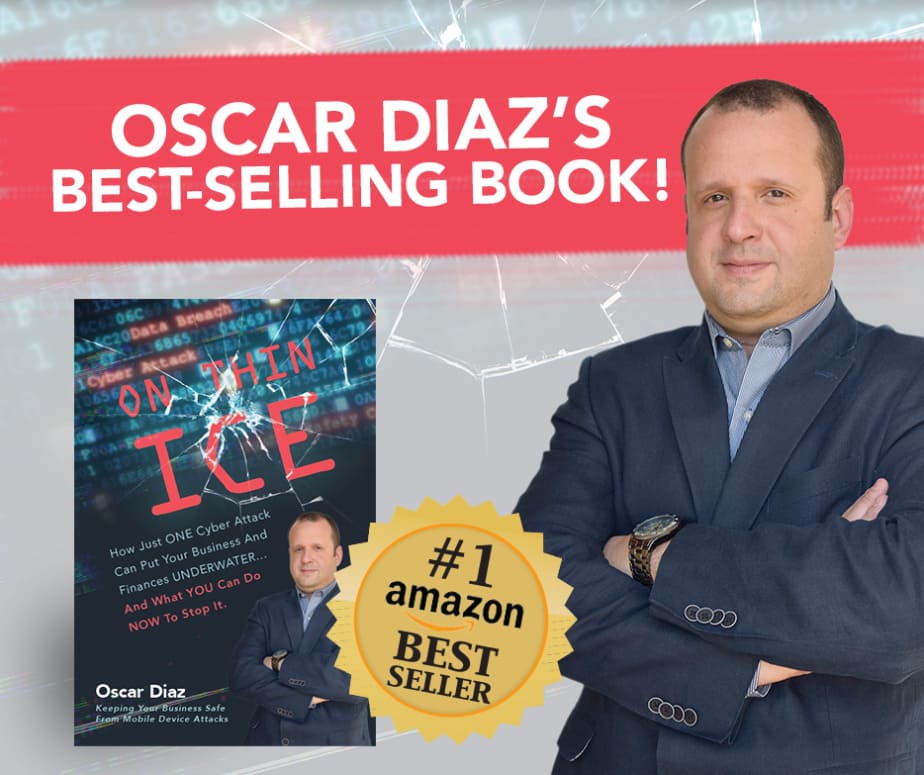 Oscar Diaz is the author of the book "On Thin ICE", in this book, aimed especially at today's business owners and CEOs, you will learn about the most effective cybersecurity solutions for building a steel wall around your company's assets. Here you will learn about the most effective cybersecurity solutions for erecting a steel wall around your company's assets.
Additional to that, in this book you will also learn:
– Why it's no longer a matter of IF small businesses LIKE YOURS will suffer a cyberattack, but WHEN.
– NINE critical steps you must take now to protect yourself from a data breach that could cost you MASSIVE money, time and quite possibly YOUR BUSINESS.
– How to PREVENT today's fastest growing and most feared cyber-attack, RANSOMWARE, from blackmailing you out of tens of THOUSANDS of dollars.
– How to make sure your own employees don't accidentally (or on purpose) invite cybercriminals into your network.
– How to protect your identity from theft, how to keep your data safe in THE CLOUD and much more.
Book a private consultation with Oscar